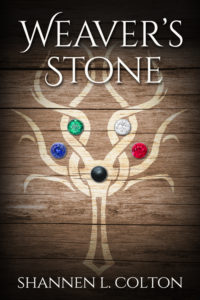 Hello, dear readers!
My new book is here! Weaver's Stone is available on Amazon in both paperback and Kindle editions: https://www.amazon.com/dp/1687793379/
If you're interested in the ebook but don't have a Kindle, fear not! The Kindle App can be downloaded for free, and you can read the ebook on any device.
For a preview of the book, you can read the first chapter here!
I'm so excited to share this book with you, and I'd love to hear what you think! You can share reviews on Amazon or Goodreads, and I will be sure to read each one!
Happy reading! ^_^
Leave a Comment